White Bird Pins is a store that specializes in enamel pins and stickers.
About
About me
My name is Candace, and I am an 11th grader living in Ann Arbor, Michigan. Besides running an Etsy store, I like reading comics, being with my foster cats, taking film photos, playing Animal Crossing, and trading with other pin makers!

How did this start?
This all began in November 2018 with a high school project. For my IB Personal Project, I decided to design and sell two enamel pins (the bird and squirrel pin). I first sold these pins to friends and family, but after some time I decided to start selling on Etsy as well. And here I am now!

Ackowledgements
I wouldn't be able to run this business without my twin sister Bridgit, who designs the majority of the promotional materials, as well as my mom, who ships out the orders. Thank you so much!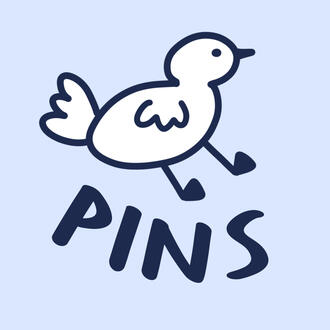 Huxley
Ginger
Donated $289 to charity
Through selling seconds (defective) pins, this store has donated $80 to the American Foundation for Suicide Prevention and $96 to the Youth Arts Alliance. Additonally, $93 has been donated from Pride sticker sales to the Jim Toy Community Center.
Enamel Pins
Bird with Boots
Cat with Jeans
Black Squirrel
Brown Squirrel
Bunny with Rose
Bird with Scarf
Stickers
Bird with Pride Boots
Fish in the Rain
Taiwan (Holographic)
Cat (Holographic)